Giliberti Eye and Laser Center is the leading center for comprehensive eye care and laser surgery services in Totowa, New Jersey since 1988. We are proud to offer our services to patients throughout New Jersey, the New York metropolitan area, and beyond!
Our Office
Giliberti Eye and Laser Center is equipped with state-of-the-art diagnostic and laser equipment, including: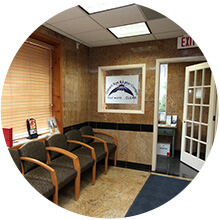 Multiple examination lanes
3D OCT-1 Maestro – combines real time imaging and tracking for 3D analysis of the retina, including the anterior eye and optic nerve
Corneal topographer
Automated refractor
Lens meters
On the second floor of our building, Giliberti Eye and Laser Center boasts an in-house laser vision correction suite! With a state-of-the-art VISX Star S4 IR® Excimer Laser and the WaveScan WaveFront® diagnostic system, Dr. Orazio L. Giliberti, FACS can perform a wide range of laser vision correction procedures, including: bladeless PRK, epi-LASEK, and LASIK.
Giliberti Eye and Laser Center is among the first eye care centers in New Jersey to offer advanced laser cataract surgery with astigmatism correction using the OptiMedica Catalys® Laser System and the LenSx® Laser System. Dr. Orazio L. Giliberti, FACS performs all laser cataract surgeries at River Drive Surgery and Laser Center, a Medicare-certified ambulatory surgery center (ASC).
Our Team
Giliberti Eye and Laser Center is comprised of a well-rounded team of experienced eye doctors and eye care professionals.
Dr. Orazio L. Giliberti, FACS has practiced ophthalmology for over 30 years and leads his team, which includes consulting physician, Dr. Francesca M. Giliberti, an ophthalmologist and eye surgeon.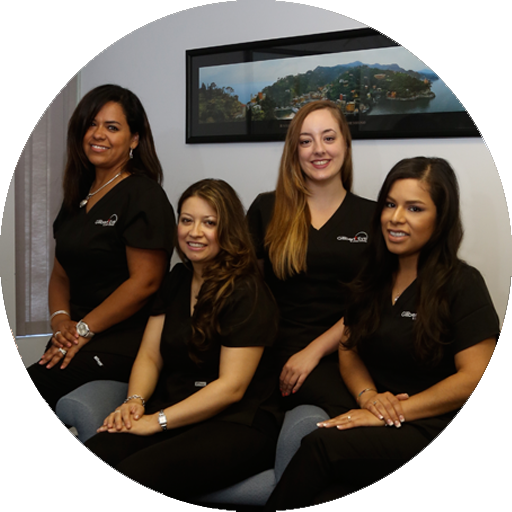 The staff includes ophthalmic technicians, an ophthalmic nurse, optometrist, billing coordinator, administrative staff, and an Office Manager all of whom strive to ensure the highest level of dedicated eye care and service to you.  Our friendly staff speaks a variety of languages including English, Italian, and Spanish.
Call Giliberti Eye and Laser Center at (973) 595-0011 for all your eye care needs!
Book an Appointment