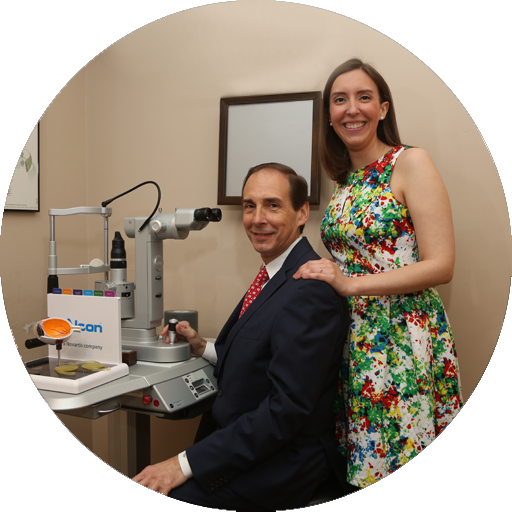 Due to the aging process, the lens in the eye can become clouded, causing a condition known as a cataract. Cataracts generally occur after the age of 60, but in many cases can occur earlier as well. Advanced cataract surgery is the optimal solution for this condition, as it is very successful in restoring vision. It is among the most commonly performed surgical procedures in the United States with over 1.5 million cataract surgeries taking place each year. Over 90% of those who undergo cataract surgery regain excellent vision, somewhere between 20/20 and 20/40.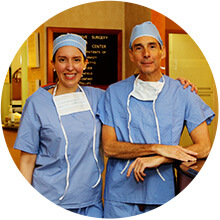 What is Laser Cataract Surgery?
Giliberti Eye and Laser Center is among the first eye care centers in New Jersey to offer laser cataract surgery with astigmatism correction using the OptiMedica Catalys® Laser System and the LenSx® Laser System. It is a safe, specialized process that greatly advances the cataract removal procedure by using a system that is customized and tailored to each individual's eye. This allows for more precision than traditional cataract removal surgery, making it the most advanced and most precise cataract removal technique available today.
Benefits of Laser Cataract Surgery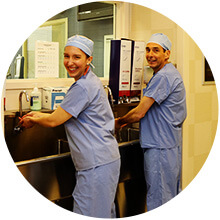 Offers high definition cataract removal with astigmatism correction and control, instead of standard definition (traditional) cataract surgery
Performed using a laser for ultimate precision and control
Includes an imaging system that allows your surgeon to create a customized treatment plan to complete your surgery with optimum results
Complete precision: the laser creates a perfect opening to access and remove the cataract and also to place your artificial lens in exactly the right position. (How precise is this laser-guided opening? Studies have shown that it's 10 times more accurate when using the laser than when using handheld instruments.)
The laser reduces inflammation and speeds up your recovery time.
During the procedure, astigmatism can be controlled and reduced.
The surgery is only about 30 minutes—and the laser portion of the procedure takes just a few minutes.
Call Giliberti Eye and Laser Center at (973) 595-0011 to find out more about advanced laser cataract surgery!