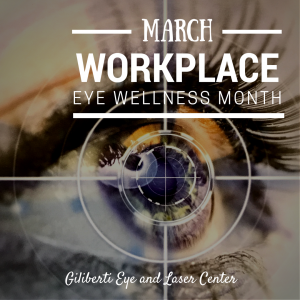 March is Workplace Eye Wellness Month!
Each year, nearly 25,000 Americans visit the emergency room due to a workplace eye injury.
During Workplace Eye Wellness Month this March, Giliberti Eye and Laser Center and the American Academy of Ophthalmology reminds employers and workers about the importance of wearing certified and approved eye protection.
(SOURCE: Eye Health Observances – EyeSmart Program from American Academy of Ophthalmology)
Call Giliberti Eye and Laser Center at (973) 595-0011 to schedule your appointment!